Herbs have age-old roots deeply entwined within human culture. The benifits of herbal applications enhance our lives through the cosmetic, culinary, medicinal and domestic arts. Mystik Pathways' Herb School: Myth, Magic & Medicine draws upon this rich heritage to provide beneficial knowledge for pracitcal use. This fun, casual yet comprehensive course investigates their lore; magical aspects; and, most importantly, how we can use these fascinating floras on a daily basis to be healthy and stay healthy!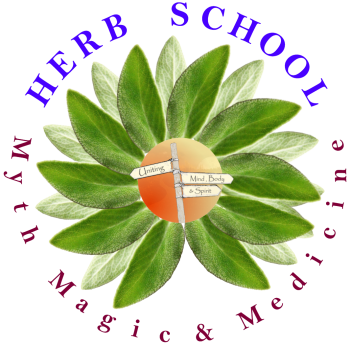 Discussions will focus on key systems of the body and the various botanicals that assist those life functions. Session materials will include information on each of the herbs discussed, recipes, and a basic outline of all information presented in class. During the entire course, students will delve into subjects such as Tonic Herbs & Herbal Preparations, The Nervous System, Making Herbal Oils, Salves and Liniments, Herbal First Aid for Skin Problems, Making Tinctures, Making Capsules & Pills, Natural Cosmetics, and Herbs for Children.
Currently, Mary offers classes every other Saturday. Come learn about our prodigious plant allies and bring your own information and experiences to share with us. The entire course presented by Mary Winter is available to interested groups, associations, clubs and other public and private organization throughout the Northeast Ohio region.
For more information or scheduling, please contact Mary Winters.